Views: 2756
Read Time:
6 Minute, 21 Second
Vindhyachal Temple Photos: Vindhyachal Temple, also known as Vindhyavasini Temple, is a renowned Hindu pilgrimage site in Vindhyachal, a small town in Uttar Pradesh. This sacred temple is dedicated to Goddess Vindhyavasini, an incarnation of the Hindu Goddess Durga. The temple attracts millions of devotees every year who come to seek blessings and experience the divine aura surrounding this ancient place of worship. In this article, we will delve into the enchanting world of Vindhyachal Temple and explore the mesmerizing beauty captured in Vindhyachal Temple photos.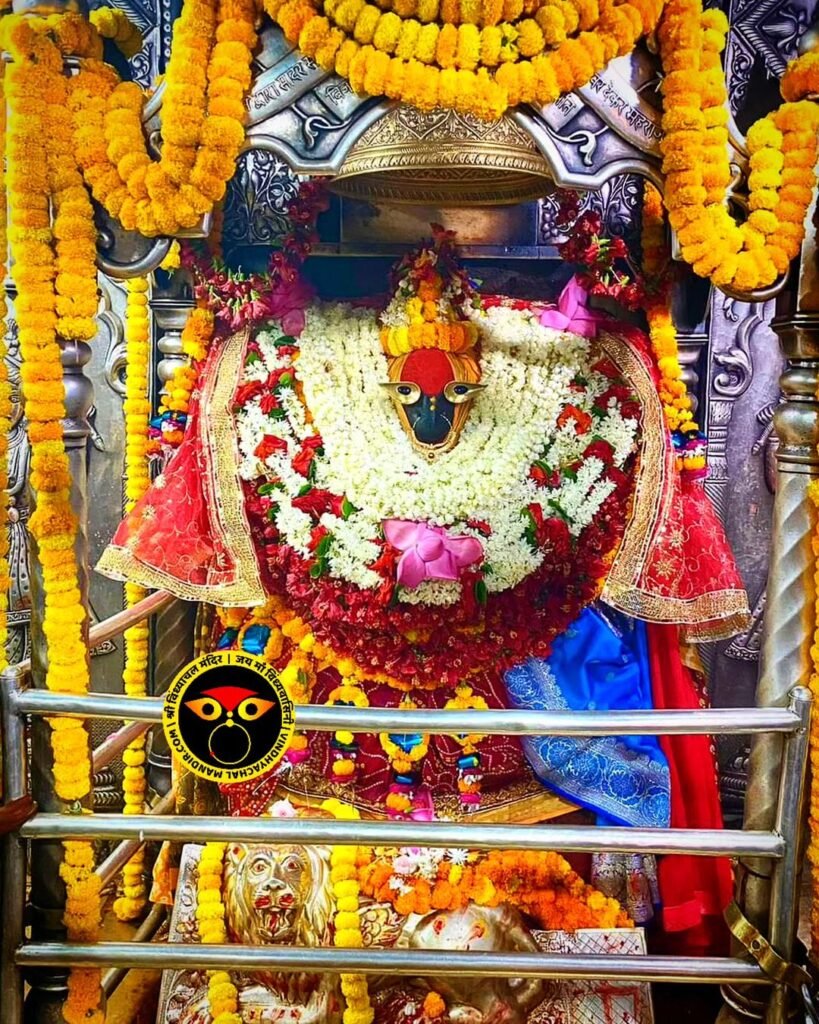 Table of Contents
1. History of Vindhyachal Temple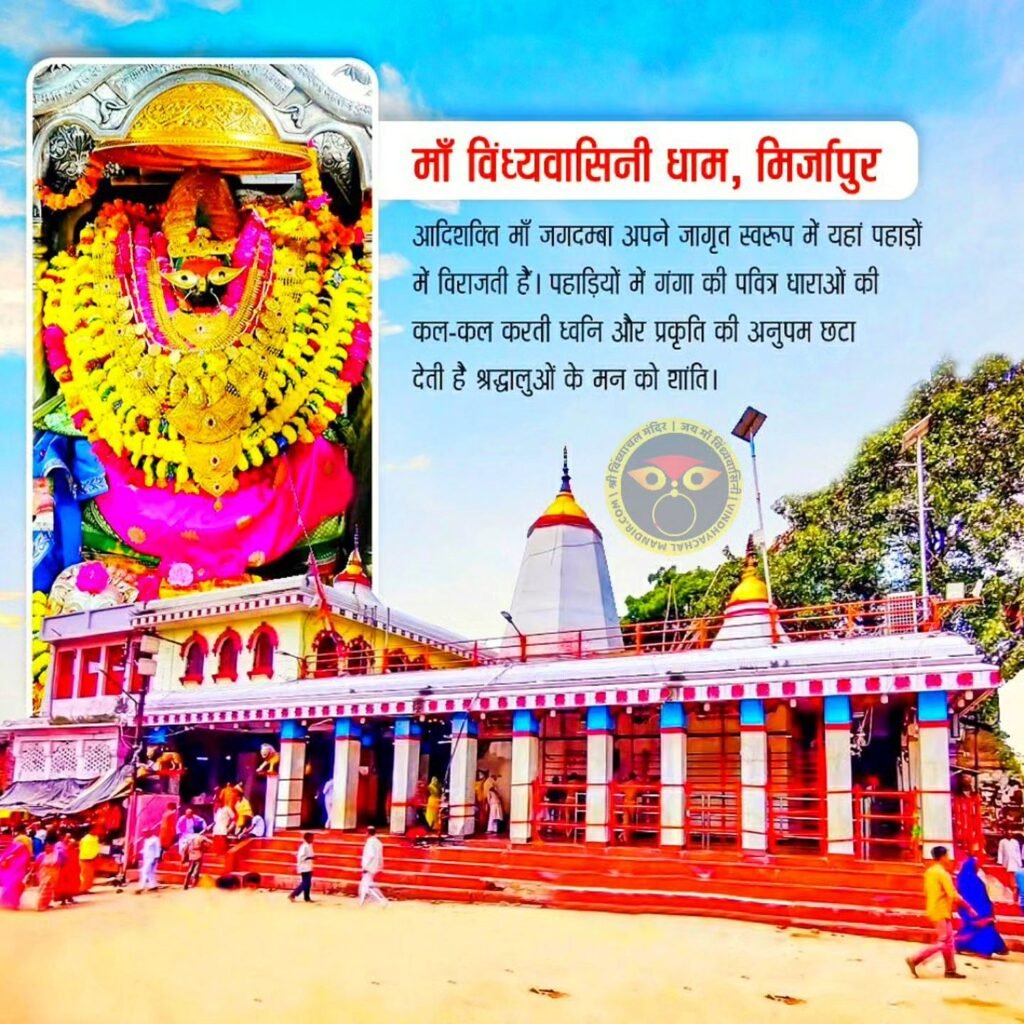 Vindhyachal Temple has a rich history that dates back centuries. According to Hindu mythology, it is believed that this sacred place was the abode of the powerful Goddess Durga during her battle against the buffalo demon, Mahishasura. The temple is mentioned in ancient scriptures and epics, making it a site of great religious and cultural significance.
2. Significance of Vindhyachal Temple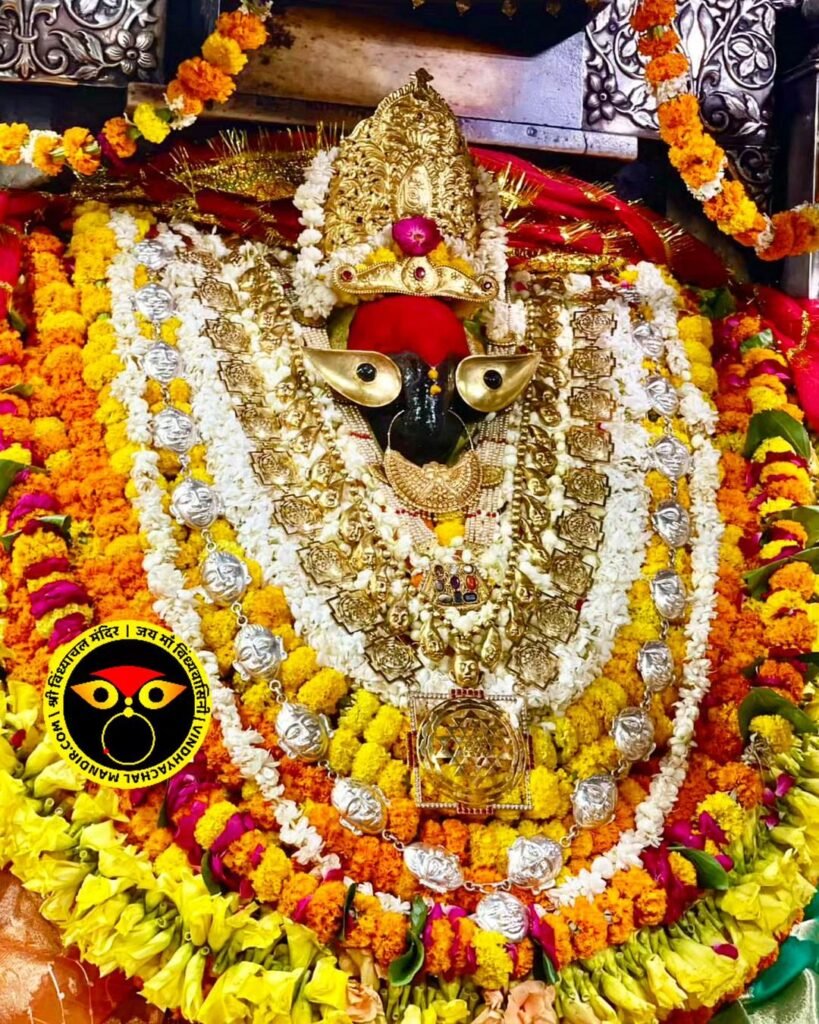 Vindhyachal Temple holds immense importance for Hindu devotees. It is believed that offering prayers to Goddess Vindhyavasini fulfills wishes and brings prosperity. Devotees visit the temple to seek blessings, perform rituals, and participate in religious ceremonies. The temple is considered to be one of the Shakti Peethas, which is a place of worship. Where it is believed that the temple is where the Goddess Sati's non of body parts had fallen, here the whole deity of the Goddess is seen.
3. Architectural Marvels of the Temple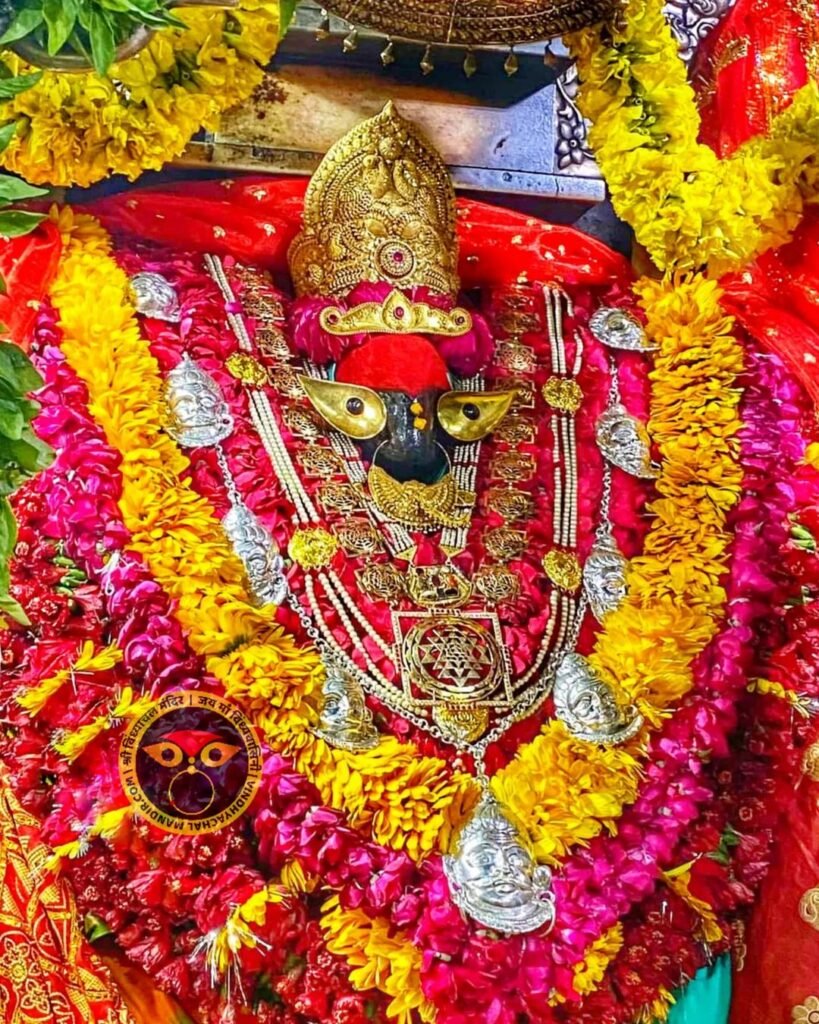 Vindhyachal Temple showcases remarkable architectural craftsmanship. The temple complex is adorned with intricate carvings, sculptures, and embellishments that reflect the region's cultural heritage. The main sanctum is beautifully designed, and the grand entrance gate, known as the Singh Dwara, is an architectural marvel.
4. Divine Experiences at Vindhyachal Temple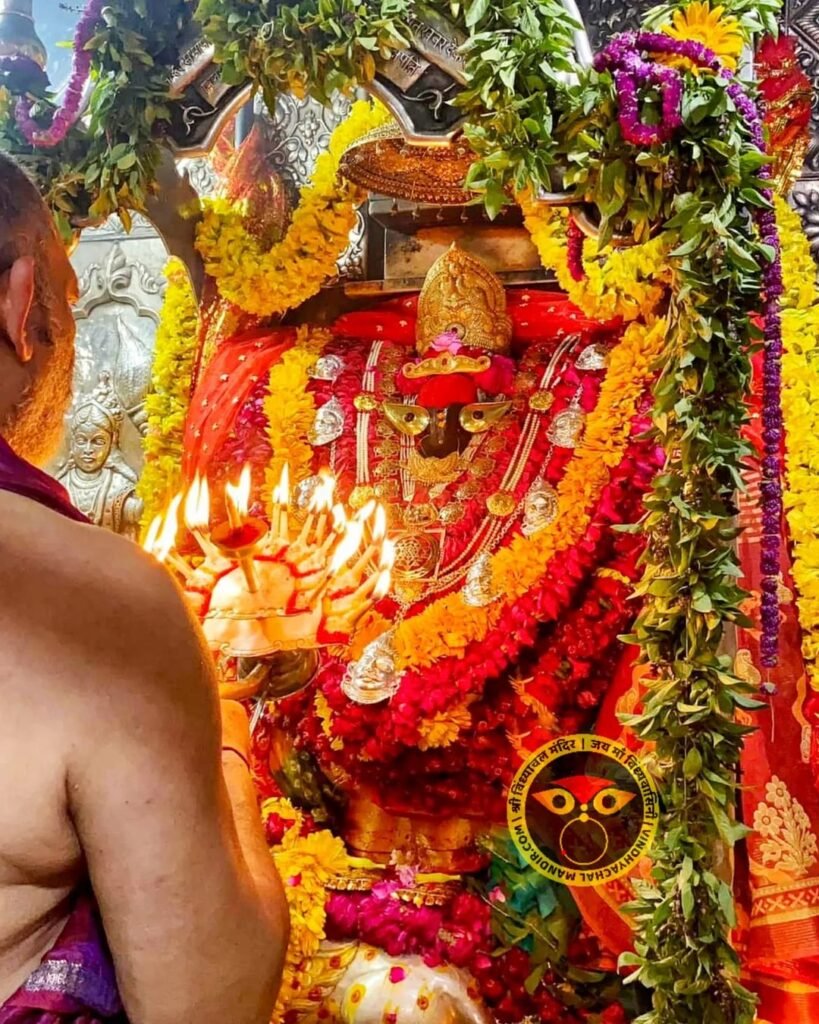 Visiting Vindhyachal Temple offers a profound spiritual experience. Devotees immerse themselves in the divine atmosphere, offering prayers, chanting mantras, and seeking blessings. The sacred chants and hymns reverberate throughout the temple, creating an aura of devotion and tranquility. Many visitors feel a deep sense of peace and spiritual awakening.
5. Festivals and Celebrations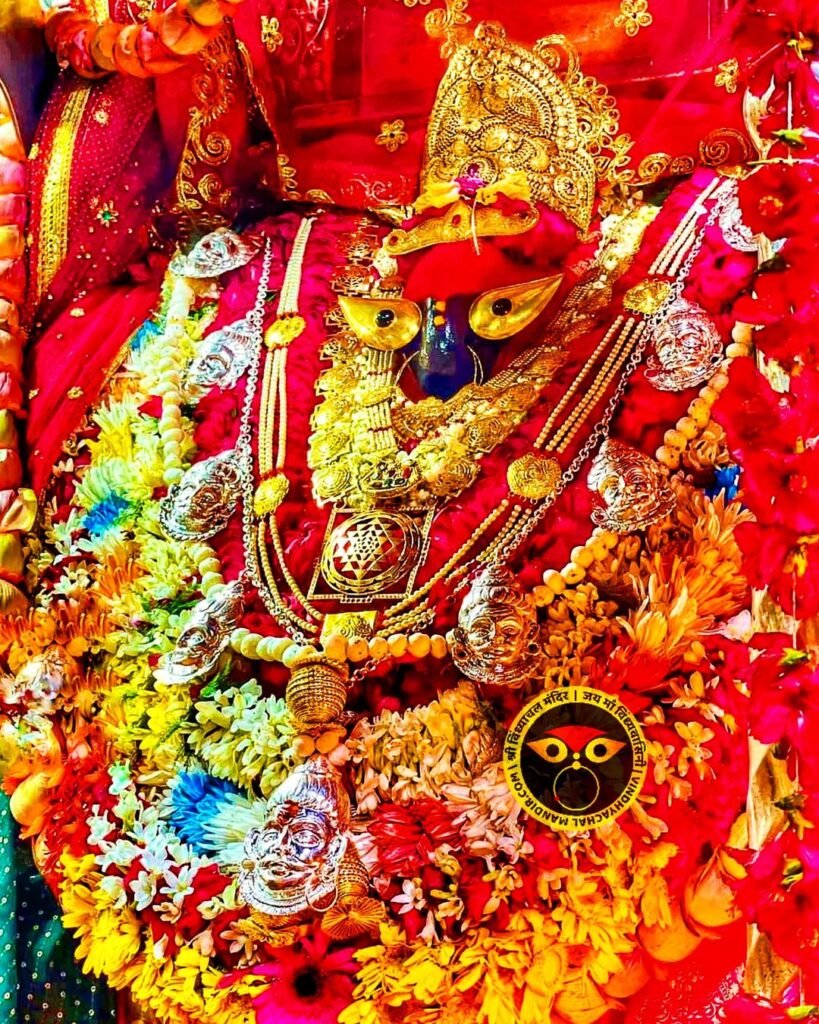 Vindhyachal Temple hosts several vibrant festivals and celebrations throughout the year. The most significant festival is Navratri, a nine-night celebration dedicated to Goddess Durga. During this time, the temple witnesses an influx of devotees who engage in fasting, prayers, and various religious rituals. The atmosphere is filled with joy, music, and devotion, making it a unique cultural experience.
6. Exploring the Environs of Vindhyachal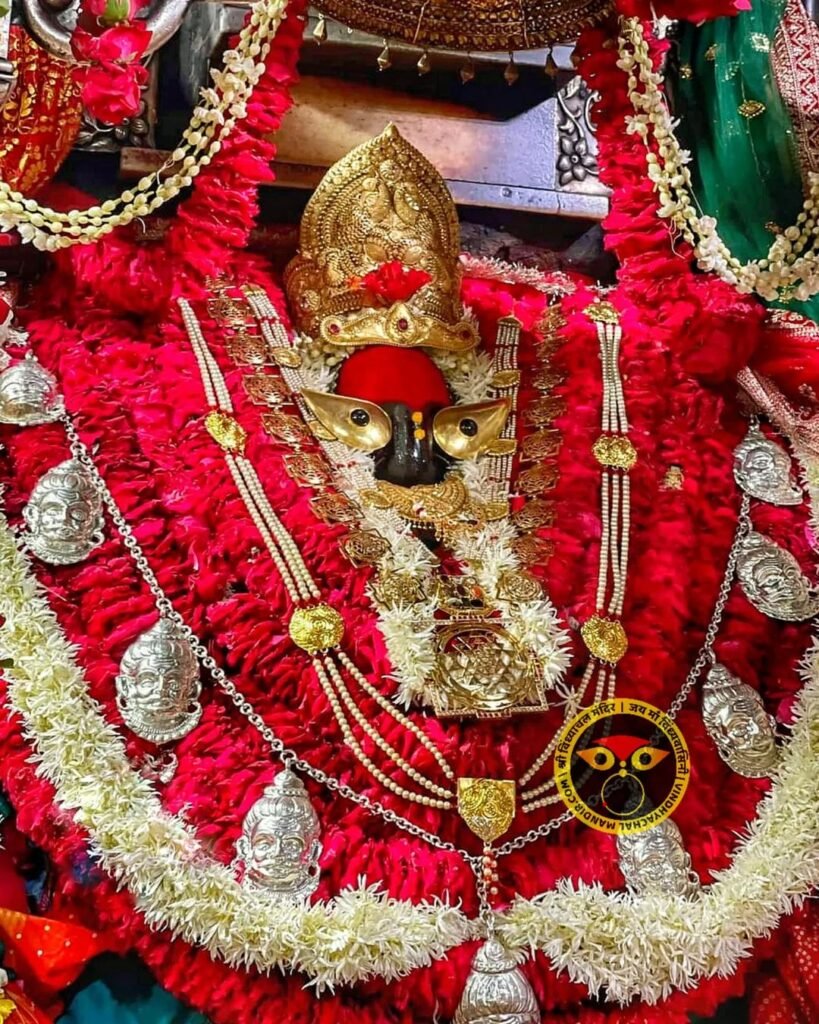 Vindhyachal is not just about the temple; it also offers picturesque surroundings for nature enthusiasts. The town is nestled amidst the scenic Vindhya Mountains and the serene banks of the holy river Ganges. Visitors can enjoy boat rides on the river, explore nearby caves, and enjoy the region's natural beauty.
7. Vindhyachal Temple Photos: A Glimpse into the Divine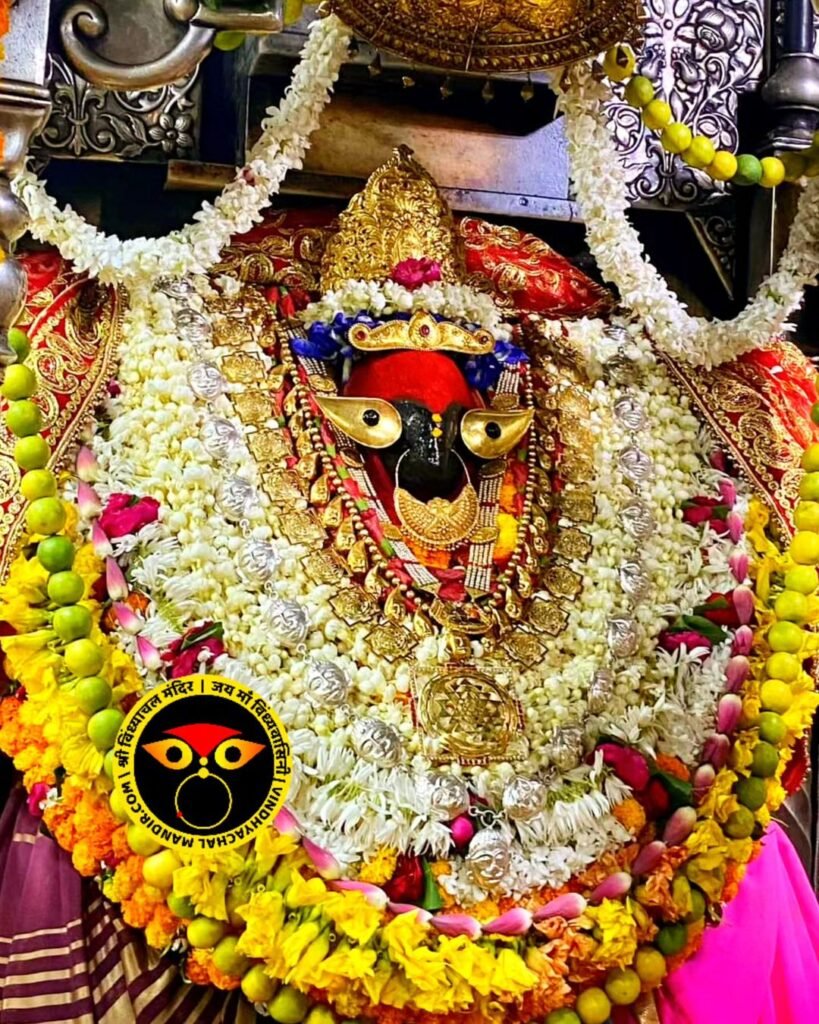 Vindhyachal Temple photos capture the essence of devotion and showcase the divine beauty of the temple. These photos allow people worldwide to witness the grandeur and spirituality of the temple, even if they cannot visit physically. The images showcase the intricate architecture, vibrant colors, and aura of reverence that surrounds the temple premises.
8. Capturing the Essence of Devotion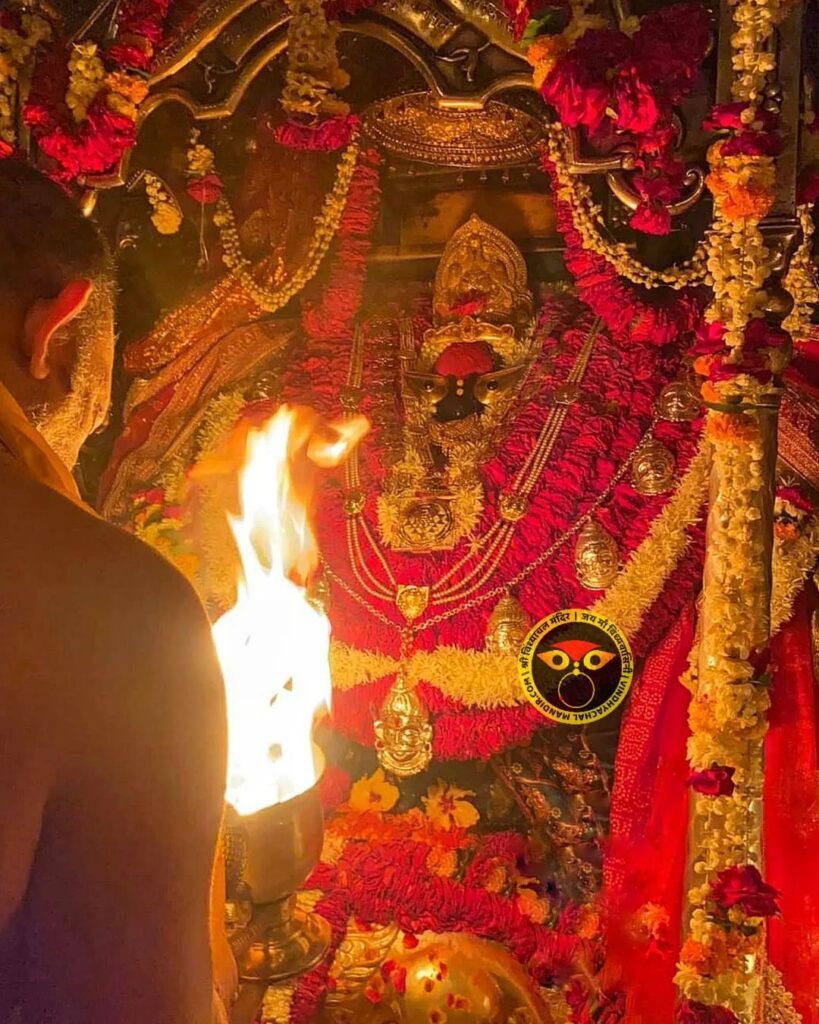 Photographers specializing in Vindhyachal Temple photos skillfully capture the devotion and faith displayed by the devotees. They capture candid moments of people engrossed in prayer, capturing the intensity of their emotions and the deep connection they share with the divine. These photos are a testament to the power of faith and the ability of photography to convey spiritual experiences.
9. How Vindhyachal Temple Photos Inspire Faith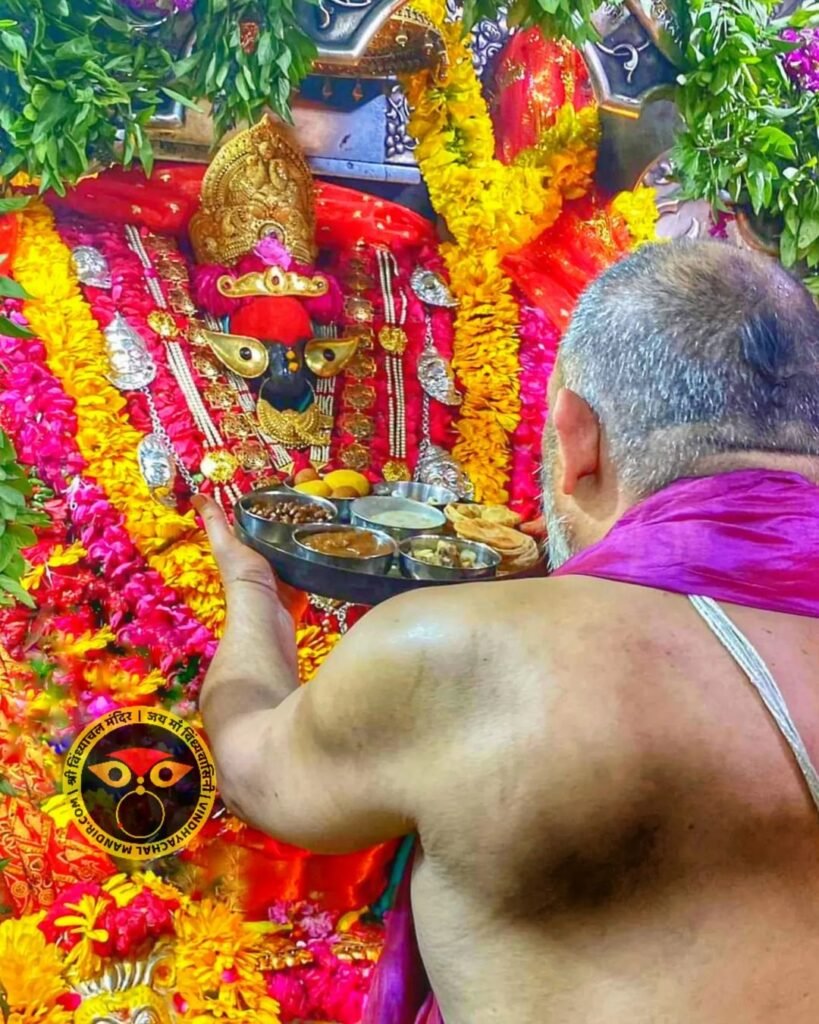 Vindhyachal Temple photos can inspire faith and evoke a sense of spirituality in viewers. The vivid depictions of rituals, the serene atmosphere, and the divine idols instill a sense of awe and reverence. These images serve as a visual reminder of the power and grace of Goddess Vindhyavasini, encouraging individuals to deepen their spiritual connection.
10. Vindhyachal Temple: A Spiritual Sojourn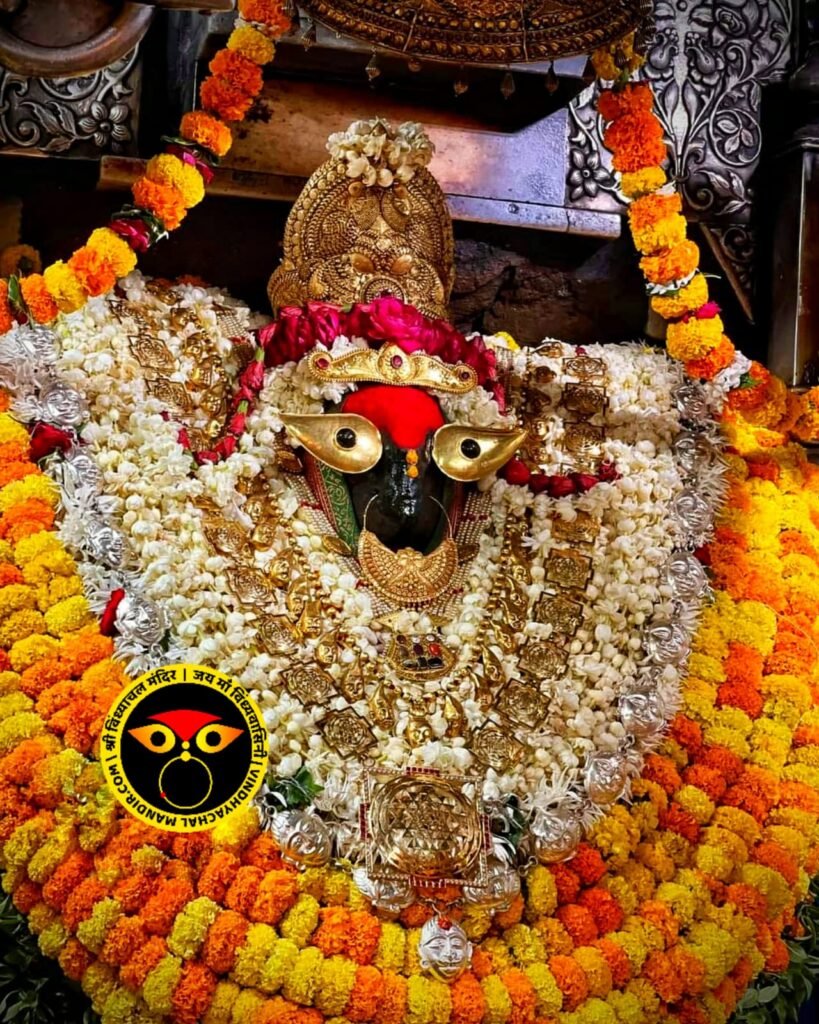 A visit to Vindhyachal Temple is not just a religious pilgrimage; it is a transformative spiritual journey. The temple provides a sanctuary for devotees to reconnect with their inner selves, find solace, and seek divine guidance. The serene surroundings and the palpable energy make Vindhyachal Temple a destination that touches the hearts and souls of those who visit.
11. Tips for Visiting Vindhyachal Temple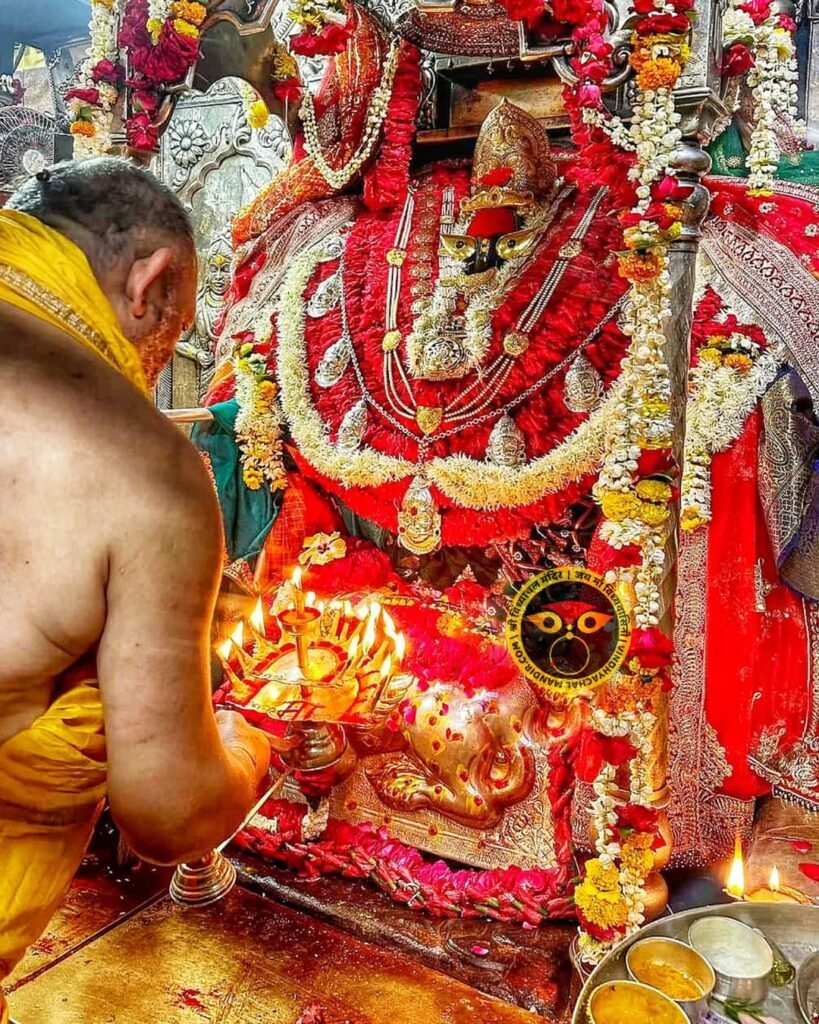 Plan your visit during the off-peak season to avoid crowds.
Wear modest clothing and adhere to the temple's dress code.
Remove your footwear before entering the temple premises.
Carry a water bottle and stay hydrated during your visit.
Follow the instructions of temple authorities and maintain decorum.
12. Where to Stay Near Vindhyachal Temple
Vindhyachal offers various accommodation options for visitors. Hotels, guesthouses, and Dharamshala (pilgrim rest houses) are available at different price ranges. Some popular choices include Lakhi Prasad Goenka Dharamshala, Hotel Vindhya Residency, and Hotel Jahnvi Mirzapur (U.P. Tourism).
13. Safety and Etiquette Guidelines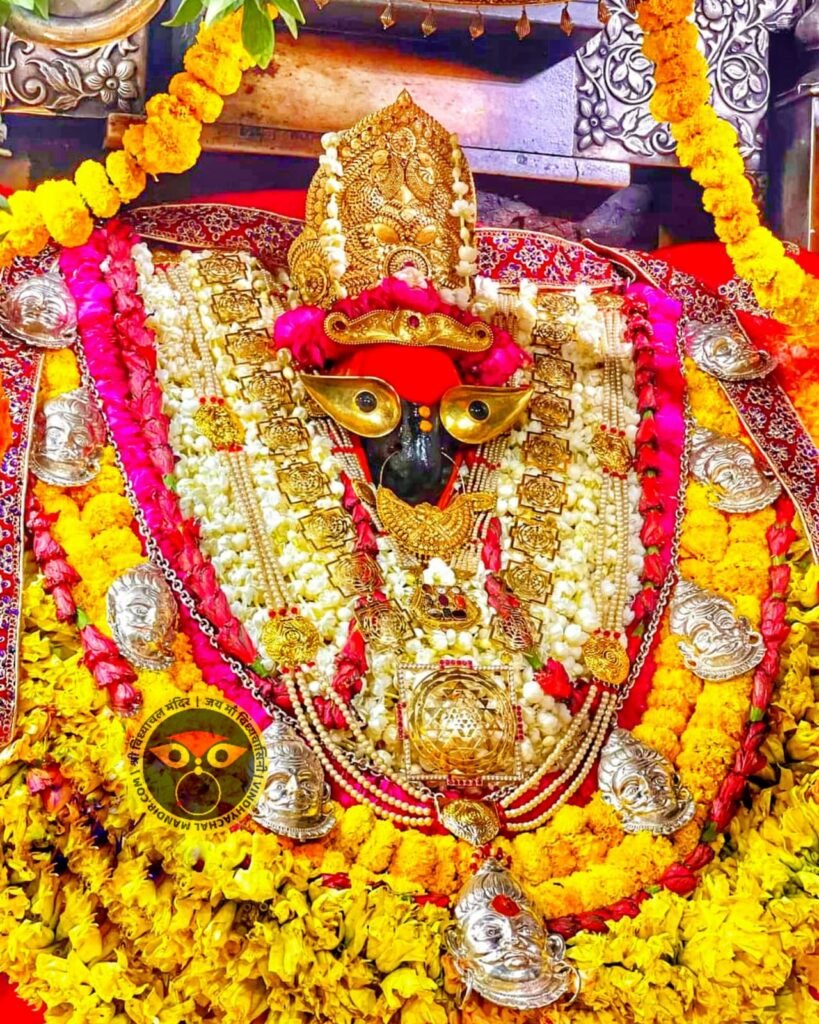 While visiting Vindhyachal Temple, it is essential to prioritize safety and adhere to specific guidelines:
Be cautious of pickpockets and keep your belongings secure.
Avoid consuming food from unknown sources to prevent health issues.
Respect the sanctity of the temple and follow the rules and regulations.
Maintain cleanliness and dispose of waste responsibly.
14. Getting to Vindhyachal Temple
Vindhyachal is well-connected to major cities in Uttar Pradesh. The nearest railway station is Mirzapur Junction, located approximately 8 kilometers away. Regular bus services and auto rickshaws are also available from nearby cities. The closest airport is Lal Bahadur Shastri International Airport in Varanasi, 72 kilometers from Vindhyachal.
Vindhyachal Temple is a sacred haven that encapsulates the devotion and spirituality of millions of devotees. It is a place where faith comes alive, and the divine presence can be felt. Through Vindhyachal Temple photos, the timeless beauty and spiritual significance of this holy site can be shared with the world. Whether you visit in person or explore through images, Vindhyachal Temple is an experience that touches the soul and reaffirms the power of faith.
FAQs (Frequently Asked Questions)
Can I take photographs inside Vindhyachal Temple?
Photography is generally allowed inside the temple premises, but it is advisable to seek permission from the temple authorities before capturing any images.
Are there any specific dress code requirements for visiting Vindhyachal Temple?
It is recommended to dress modestly and respectfully. Avoid wearing revealing or inappropriate attire while visiting the temple.
What is the best time to visit Vindhyachal Temple?
The best time to visit is during Navratri, usually between September and October. However, the temple can be visited throughout the year.
Are there any accommodation options near Vindhyachal Temple?
Several hotels, guesthouses, and Dharamshala are available near Vindhyachal Temple to accommodate visitors.
Is it safe to travel to Vindhyachal Temple?
Vindhyachal is generally a safe place to visit. However, taking basic precautions and being aware of your surroundings is advisable.